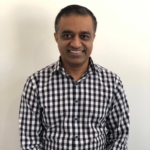 Dr. Kiran Puttappa
MBBS, FRACGP, PG Dip Diabetes (Cardiff)
Dr Kiran Puttappa joined the practice in 2010. He moved to U.K in 2001 and after gaining clinical experience, he moved to Australia in 2003. He has a vast clinical experience as a medical registrar in various public hospitals in Perth and the Gold Coast and he has a special interest in complicated general medicine cases and Diabetes. He holds FRACGP and Post Grad Dip in Diabetes from Cardiff. He also served as board member of RACGP (WA Faculty) from 2009-2013. He is currently a senior examiner to RACGP.
Dr. Lynda Lyttleton
MBBS, FRACGP, Post Grad Diploma in palliative Medicine
Dr Lyttleton is been at Okley medical since 2003. She holds a fellowship with  RACGP and a special interest in palliative care medicine looking after terminally ill patients.
Dr. Robert Lawless
M.B CH.b, Diploma in Obstetrics
Dr Lawless is the founder of Okley medical centre. He still continues to work Four days a week at the medical centre and enjoys is golfing during his free time.
He's got a special interest to musculo skeletal medicine.
Dr. Liliana Sertic
MBBS, FRACGP
Dr Sertic joined the practice in 2011. She's been a full time female practitioner at the medical centre. She was trained at Charles Gardener hospital as a medical registrar before she became a GP.
She enjoys all aspects of general practice and she loves to travel whenever she gets a break.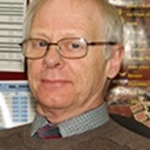 Dr. Alan Cryer
MBBS, FRACGP
Dr Alan Cryer has been working at Okely Medical Centre since 2016. He has a special interest in skin cancer diagnosis and management and carries out full skin checks.
He is a member of the Skin Cancer College of Australasia.
He was previously working in Bunbury for 17 Years as a General Practitioner and enjoys all aspects of general practice from newborns onwards.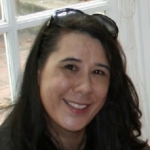 Dr. Juliet Tan
MBBS, FRACGP
Dr Tan is been working at the medical centre since 2015. She enjoys all aspects of family medicine with a special interest in mental health.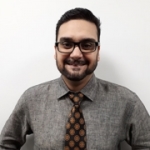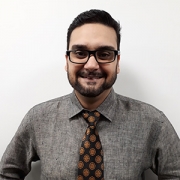 Dr. Vikram Bal
MBBS, FRACGP
Dr. Vikram Bal has worked in many different clinical settings over the years. He enjoys family medicine with a special interest in sports medicine, musculoskeletal medicine, injury and trauma management, fracture care and medical relief programs.
Dr. Caroline Chin
MBBS, FRACGP
Dr Chin is been working at the medical centre since 2016. She enjoys all aspects of general practice with a special interest in women's health.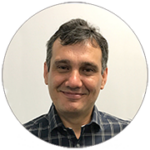 Dr Amir Zaman
DCH, FRACGP, MD
Dr. Amir Zaman is a highly skilled General Practitioner with a diverse range of expertise in the field of medicine. He holds an advanced certificate in various specialized areas, including Skin Cancer Medicine, Child Health, Men's Health, Sexual Health, Urology, Skin Cancer and Dermatology. His dedication to continuous learning and specialization makes him a trusted healthcare provider, offering a holistic approach to medicine and ensuring the health and well-being of his patients.
Areas of interest:
Child health, Men's health, Sexual health,Urology, Skin cancer and dermatology.
Dr Zaman is fluent in Urdu, Russian, Pashto.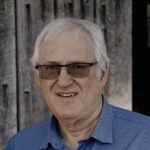 Dr. Peter Dyson
MBBS, FRACGP
Dr Peter Dyson is currently consulting at Okely and Gwelup Medical Centres. He is a graduate of the University of Western Australia and has a long experience of general practice in Perth. He has general interests and has had extended periods of time in Aged and Palliative Care.
He has interests in preventive medicine and skin cancer surveillance and is involved in on site skin cancer screening throughout Australia.
He likes to travel and is a keen photographer. More information is at drpdyson.com.au
Management


Receptionists